We understand the IT world AND the local electrical code. We work with both the existing IT team, and the existing electrical contractor to make sure all the points where technology crosses between vendors is addressed. We live in the gray area, and we stay in the gray area, until it is no longer gray. We focus on the services listed below and maintain our expertise in those areas only. You won't see us fixing laptops, or installing lighting fixtures, we stay in our lane.
A good portion of the work we do comes directly from IT companies, because they know they can trust the network infrastructure we build for them will be done correctly, code compliant, and to their specification.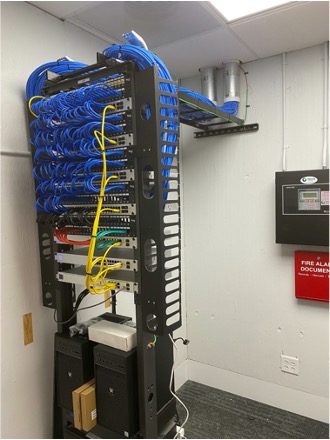 Just like any good plumbing or electrical system, your Computers need good solid Infrastructure to be reliable and fast. We build rock solid IT Infrastructure, including everything between the jack and the rack. Whether you need a smaller wall mount rack in a closet, or multiple IDF enclosures across your property, we build to suit, based on your IT staff's needs. All cable runs are certified end to end to ensure no damage to the cable during installation. Cables are all labeled and color coded for easy identification.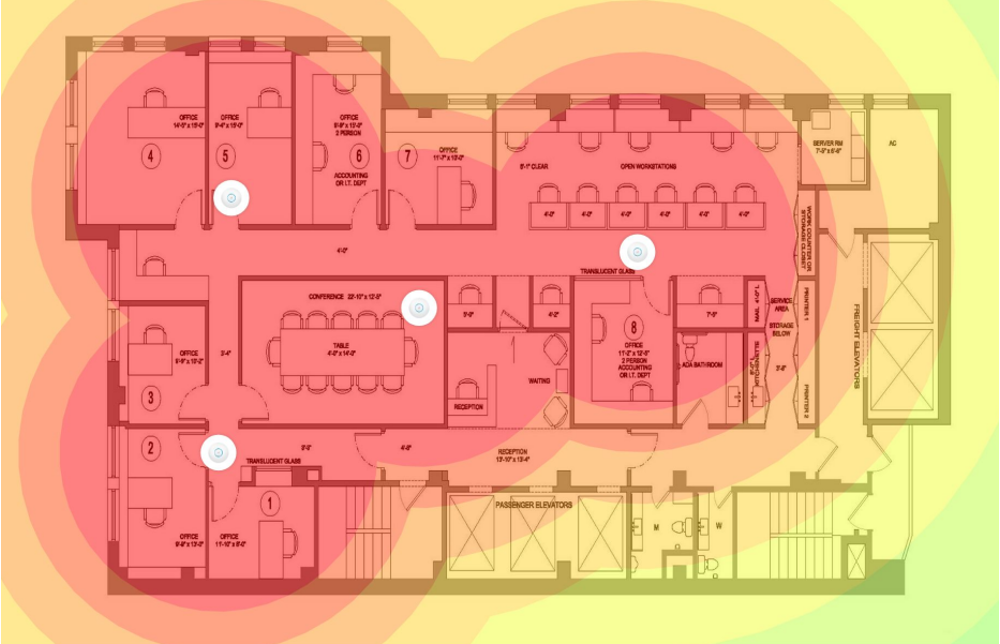 The wifi router provided by your ISP is only designed to cover about 2,000 sqft. This assumes no obstructions like walls, kitchens, equipment, etc. There are wireless repeater systems out there, but they only repeat the degraded wifi signal just a little further, still yielding poor performance.
We engineer and install meshed hardlined wireless access points that will extend wifi signal throughout your facility whether its 5,000 sqft or 50,000 sqft. Great wifi is completely dependent on logically engineered system with strategically placed equipment, as individual as your business. This is just not something you can buy off the shelf at the store.
We have tons of experience here, and have built awesome wifi systems in places where others have given up.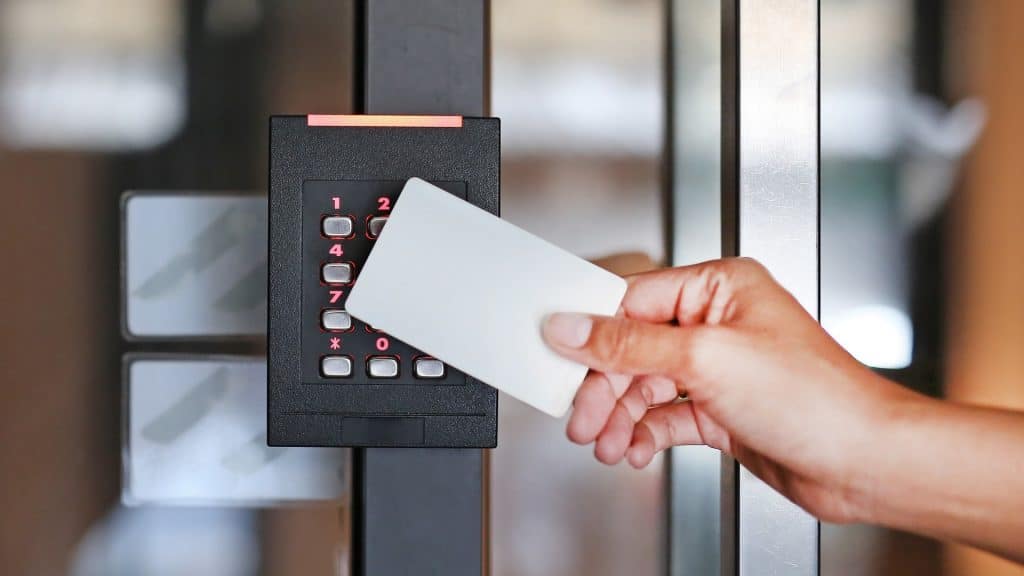 These are interesting times that we are living and working in today.  Regardless of the size of your business, you need to be protected. Simply relaying on  traditional lock and key is no longer enough.  Implementing electronic access control systems allow you to efficiently and effectively gain control over your facility.
Having an electronic access control system in place makes it clear to staff, customers, guests, and potential intruders that you are serious about security in your facility.  We have a wide variety of door access technology that we can match to your needs and guide you all the way from system selection to installation and implementation.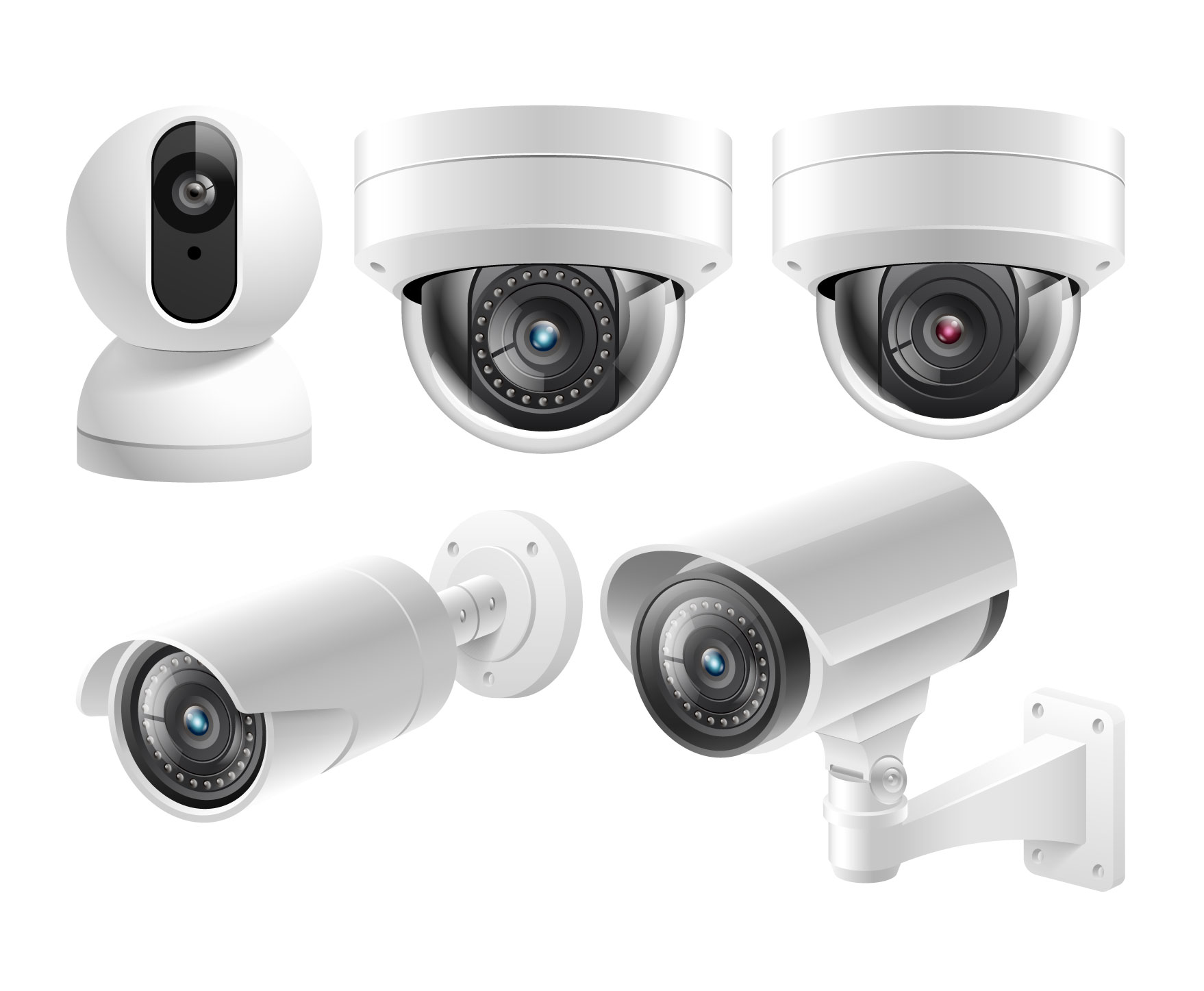 Security camera systems are as good as they are installed. Securing the cameras appropriately to walls and ceilings and locating the camera angles for the best possible view are items that are often overlooked. Just as important is discretely hiding the wires to prevent easily disabling or damaging cameras. We sell a wide variety of cameras to meet basic needs, or something more specific like license plate capture devices. We're happy to work directly with your IT Staff and correctly install devices that they sell and or provide.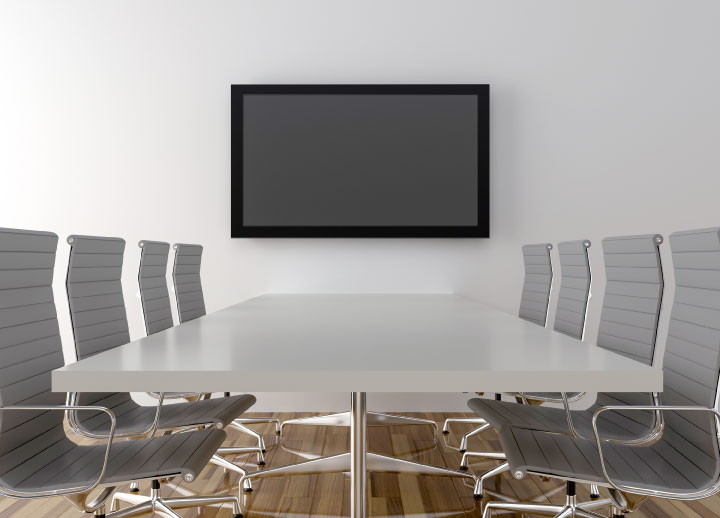 A properly designed professionally installed audio visual application can truly set your space apart and deliver an unmatched experience for your guests, employees, or customers.  We have the knowledge and experience to provide quality products, intuitive design and precision installation services. Our intent is for you to not only feel comfortable, in control, and informed throughout the entire project, but to experience confidence in knowing that you are receiving only quality driven products and an installation designed to provide you with ease of use.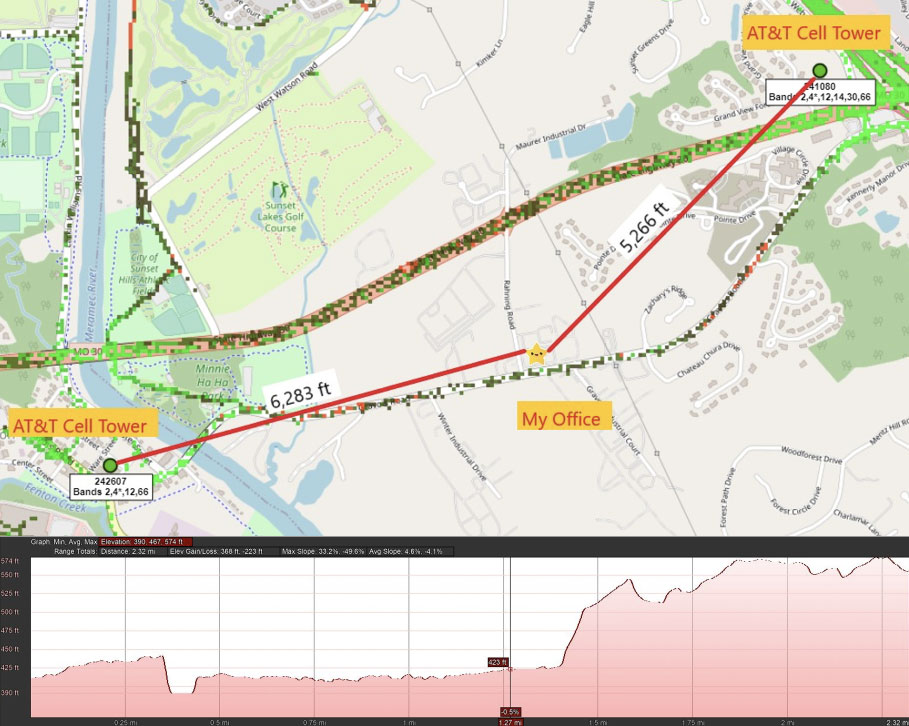 In-Building Cellular Repeaters
Sometimes cell coverage is just not the greatest inside your building. As long as it works OK outside, we can help. For example here is a map of the area around my office. We have a cell tower a mile to the east, and another one just over a mile to the west. Phones go to "no service" inside the building, but work in the parking lot. Whats happening here is that at over a mile away, the signal is just too weak to penetrate the metal building inside.
So, we installed directional antenna on the roof and a signal amplifier. Here is the interesting part though… Look at the elevation map below, the closer cell tower to the east is actually blocked by the hill behind out building. So, in pointing the antenna at the further cell tower to the west, we increased the signal inside the building to a usable level.
If you are experiencing weak signal or dead zones in your building, we can install in in-building repeater system. Similar to the wifi systems we install, these have multiple antennas inside to extend the signal to areas that need it.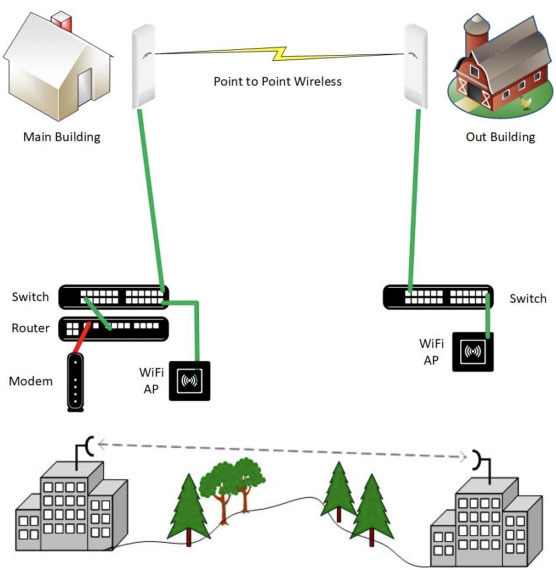 Point-to-Point Wireless Bridges
Whether its between two commercial buildings, or just a link from your house to your shed, a wireless P2P link can save you thousands compared to trenching cable between two buildings. These systems are fairly easy to install, and can be set up within a few days.
We have emergency systems on the shelf ready to go if you already have a fiber link between your buildings and it gets damaged. As a temporary solution we can get you back online quickly, while your permanent fiber connection is being repaired.